October 16, 2023
Did You Miss INTERGEO? Watch the Replay of SatLab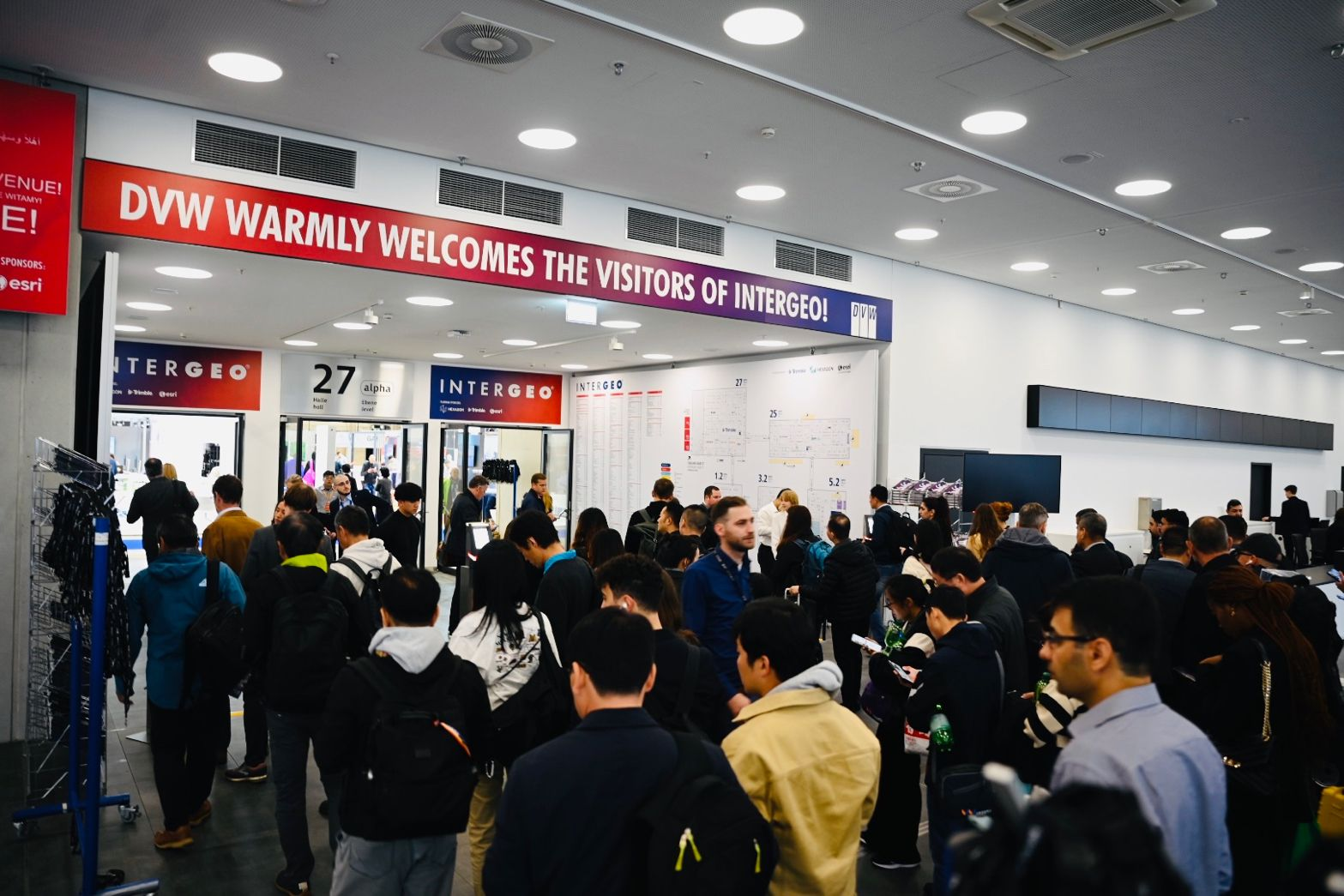 The world of geospatial technology witnessed a groundbreaking event as SatLab, a leading player in the industry, participated in INTERGEO 2023. This year, SatLab showcased a remarkable array of innovations, particularly in the field of unmanned systems and geospatial technology. These cutting-edge technologies have the potential to revolutionize the way we collect and analyze geospatial data.
What SatLab has showed?
Highlight Replay>>>
The spotlight was on USV, UAV LiDAR, handheld LiDAR scanners, RTK with visual positioning technology, and Android total station. Besides the newly launched HydroBoat 1200 USV, SLT12 Andriod total station, SL7 GNSS RTK with AR stakeout and Lixel X1 handheld SLAM scanner of the year, Apus UAV LiDAR and HydroBeam M4 multibeam echo sounder made their debuts at the show, which drawn huge attention to visitors.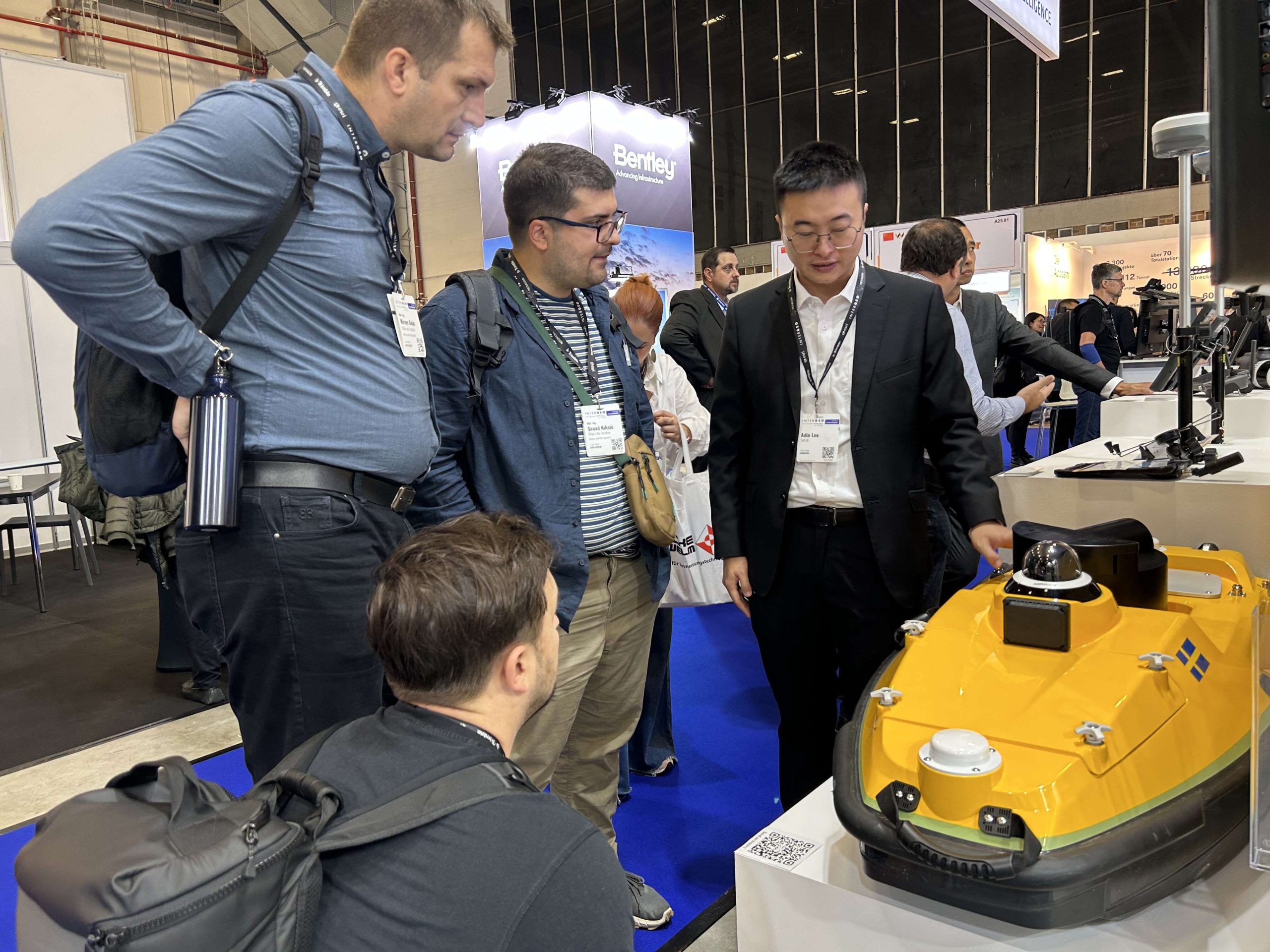 1.USV – Hydroboat 1200 with HydroBeam M4 multibeam echo sounder
Their ability to operate remotely and autonomously in challenging environments allows for safer data collection and reduced human intervention.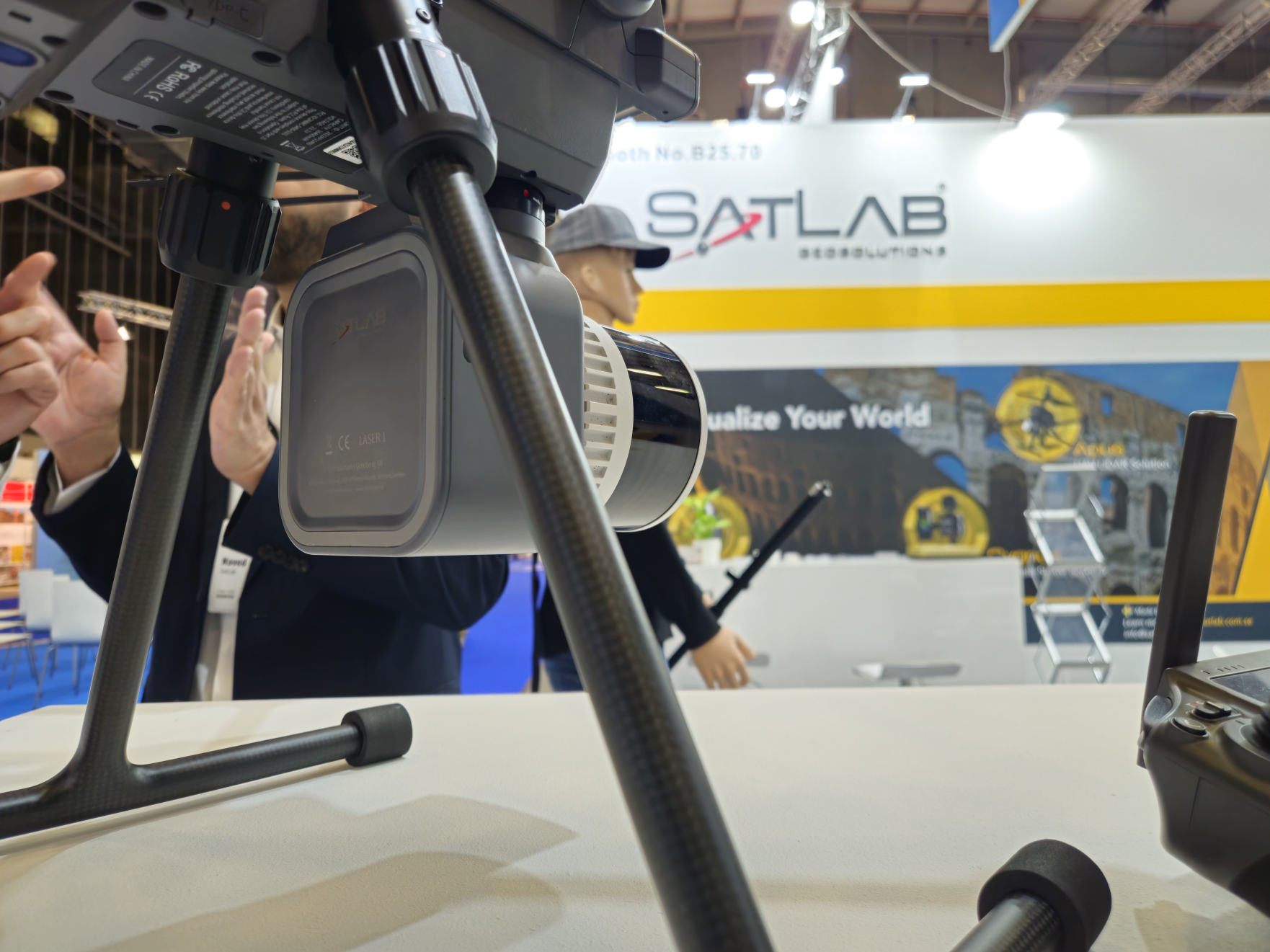 2. UAV LiDAR Innovation – Apus
The Apus is nimble, efficient, and can cover vast areas quickly, making it a valuable asset for professionals in various sectors when equip with DJI UAV.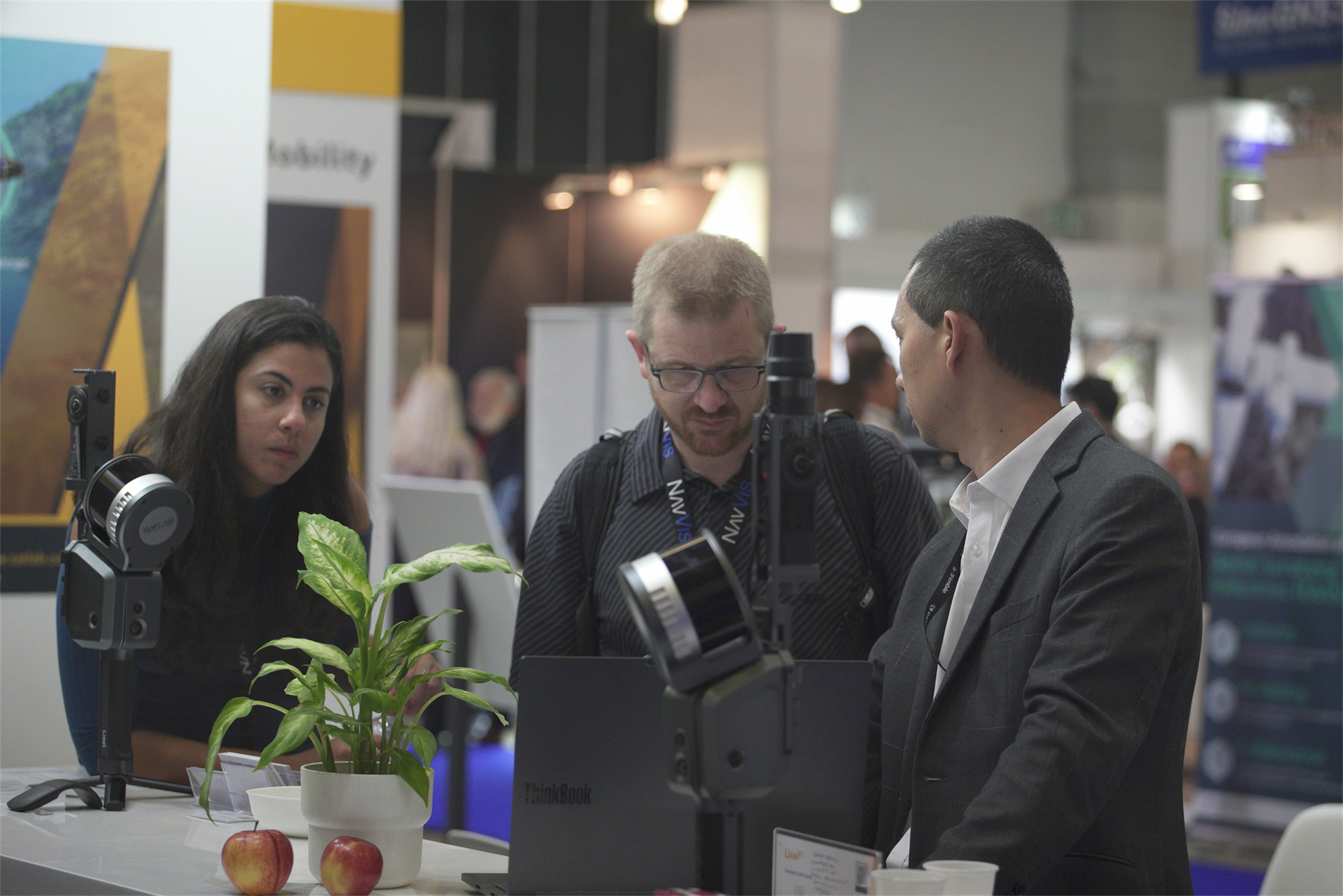 3. Handheld LiDAR Scanners – Lixel X1 & Cygnus
One of the most eye-catching innovations from SatLab was the handheld LiDAR scanners, especially the Lixel X1. In just 5 seconds, 3D modelling effect shows on the screen instantly, no more post-processing is needed. The lightweight and portable device offer unparalleled flexibility when it comes to data collection. It is perfect for indoor mapping, as well as capturing intricate details of objects or structures in challenging conditions. The real-time data processing capabilities of these scanners make them ideal for architectural documentation and cultural heritage preservation.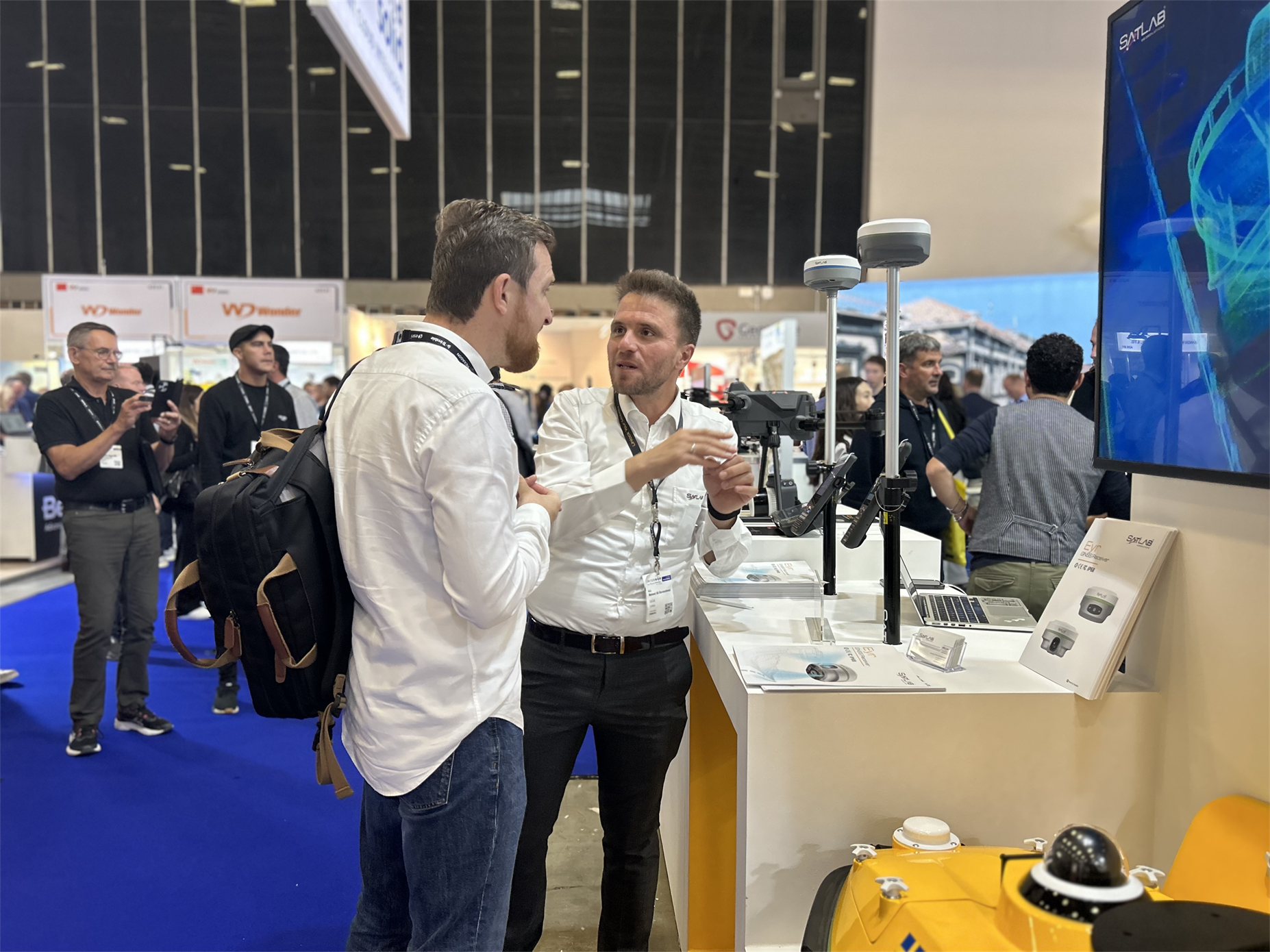 4. RTK with Visual Positioning Technology – Eyr
SatLab has taken RTK technology to the next level by incorporating visual positioning technology. The integration of visual data from cameras and other sensors enhances the accuracy and reliability of real-time kinematic positioning. This technology is crucial for applications where centimeter-level accuracy is required, such as land surveying, precision agriculture, and construction site management.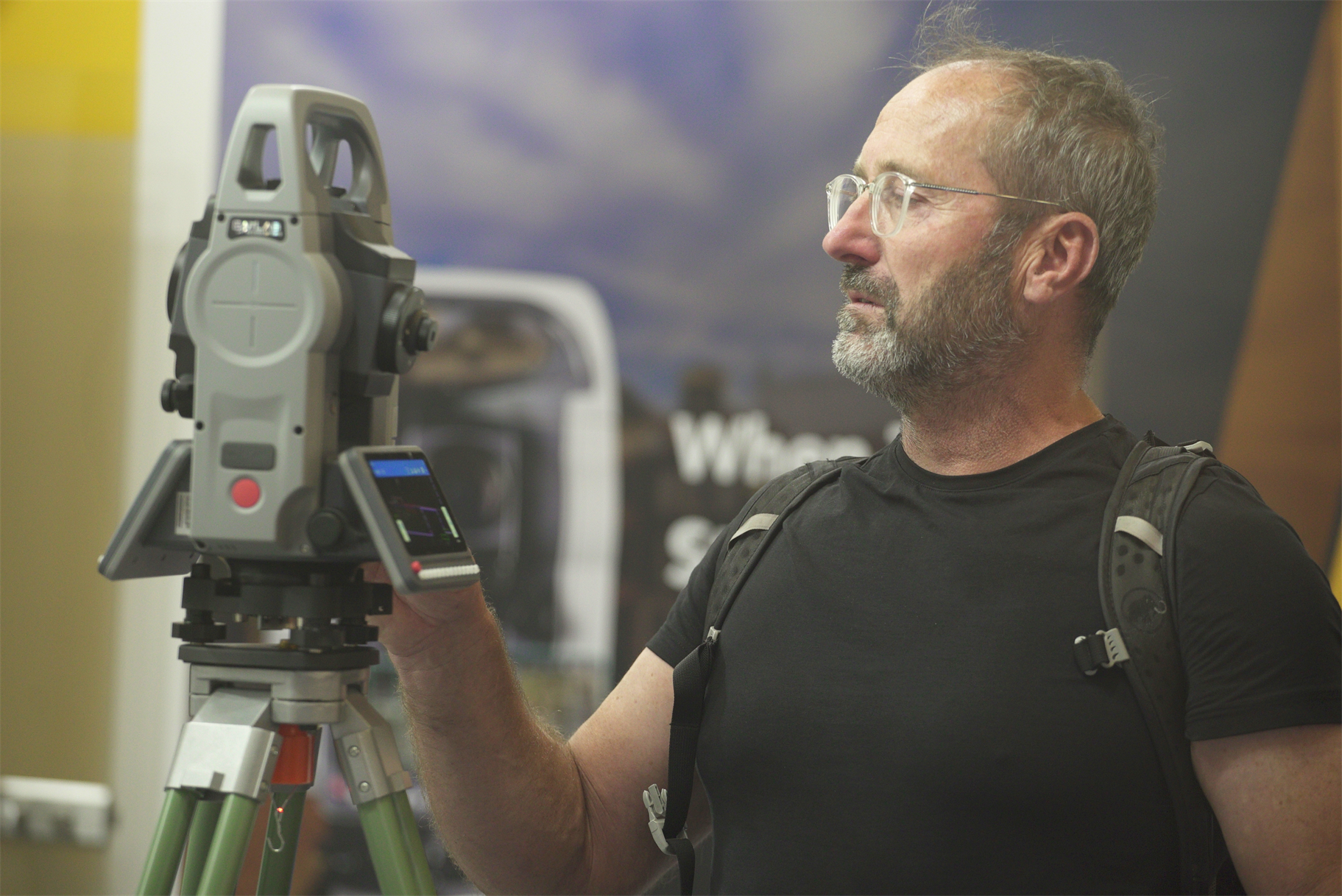 5. Android Total Station – SLT12
SatLab unveiled Android-based total stations that simplify data collection and improve efficiency in the field. These user-friendly devices run on a familiar platform, making them accessible to a broader range of professionals. The integration of Android allows for easy data sharing and seamless communication with other geospatial tools, increasing productivity and reducing the learning curve for users.
With these cutting-edge innovations, SatLab is positioning itself at the forefront of the geospatial technology sector, offering solutions that meet the growing demands of professionals in various industries. The future of geospatial technology is undoubtedly exciting, thanks to companies like SatLab that continue to push the boundaries of what is possible in this field.