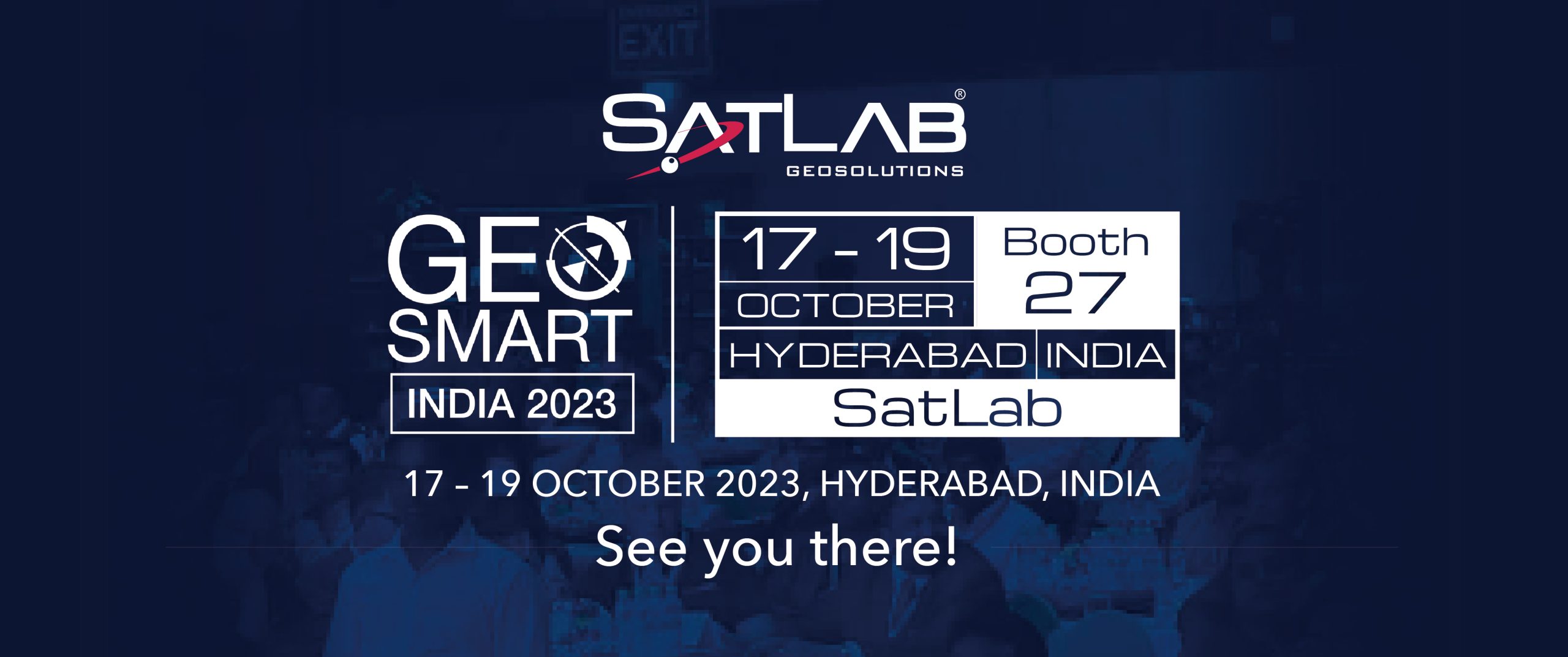 October 7, 2023
Showcase Geospatial Innovations in Geo Smart 2023
Event: HICC Hyderabad, India
Date: 17 – 19 October 2023
Theme:
Geospatial Infrastructure and Digital Twins: Powering the National Economy

Geospatial infrastructure and digital twins play a pivotal role in powering the national economy by enabling us to measure what we can see and make better decisions across all the major sectors, thereby empowering the national economy. It is a symbiotic relationship supporting sustainability that inter- connects people, processes, data, and technology.
To deliberate geospatial technology use and demonstrate tech benefits across various sectors, SatLab will be exhibited at the GEO SMART 2023 as scheduled.
Exhibitions are also the highlight, at booth No.27, we are excited to present SatLab advanced GNSS technologies, Freyja, Eyr with image surveying technology, SLT series total station, boasting an integrated Android operating system, LiDAR, powered by advanced SLAM technology and HydroBoat series. We hope to establish a closer association between the customer and SatLab Geosolutions AB can help surveyors discover more possibilities in the geospatial industry.
With the hope of providing more feasible and effective industrial solutions to the geospatial sectors, we are eager to see you at this great event for people around the world!

Register now to schedule a personal business visit to SatLab's booth: