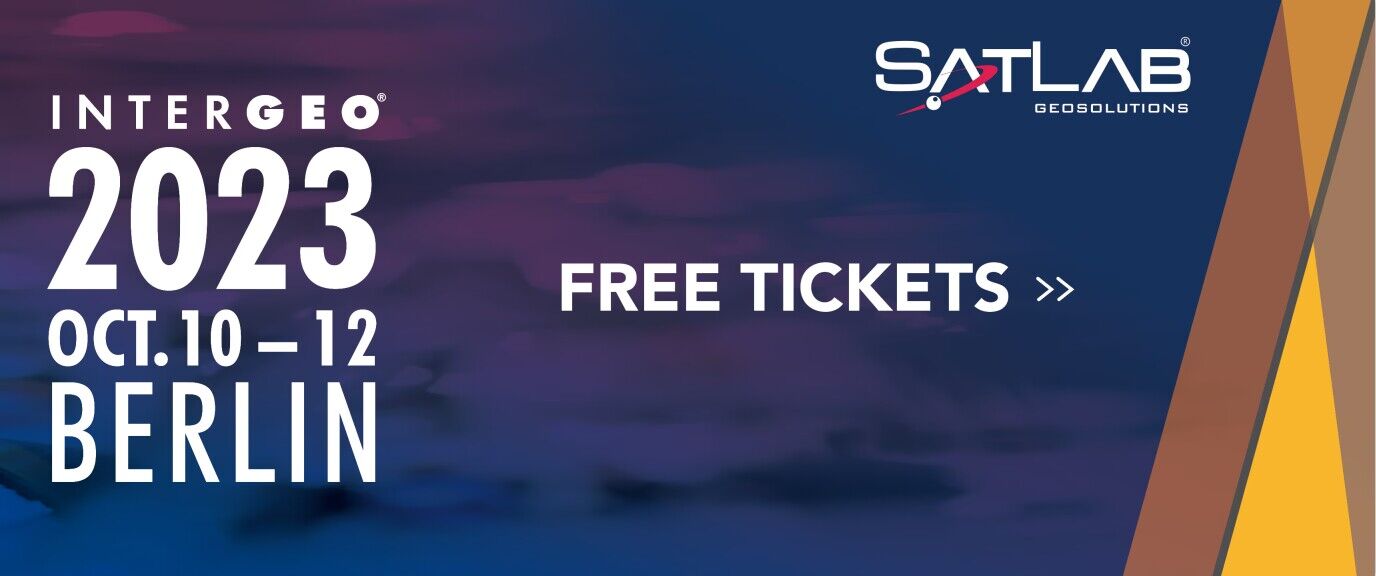 August 2, 2023
Free Ticket To INTERGEO 2023 | See You There
Event: Meet us in Berlin, Germany | INTERGEO 2023
Date: 10–12 October 2023
INTERGEO conference trade fair has always been the world's leading geospatial platform dedicated to the capture of geographic information and land management. In particular, it plays a crucial role in urban planning, disaster prevention, environmental protection and energy efficiency. This year, INTERGEO will be held from 10th to 12th October in Berlin, Germany, and will go ahead as planned and will continue to offer a unique perspective on global issues, with a large number of professional visitors and more than 700 exhibitors, as well as many market experts attending the event to study the latest trends.
SatLab will be at INTERGEO 2023
Welcome to our booth, where a team of dedicated experts will be on hand to provide you with complete geospatial solutions for comprehensive mapping of sea, land and air. Our new Cygnus Handheld SLAM Scanne, Lixel X1 Handheld SLAM Scanner, HydroBoat 990 USV, and SL7 GNSS RTK System with the latest visual navigation technology will all be presented in INTERGEO 2023.
Here you will experience the full upgrade of SatLab branded products.
Register now to get your free ticket for INTERGEO 2023!